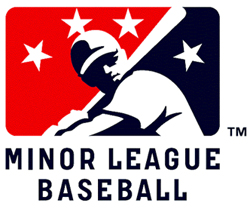 Former Atlanta Braves manager Bobby Cox has reached out to city officials in Wilmington, N.C. and discussed what it would take to build a new ballpark in the Port City.
Cox, now an assistant to Braves GM Frank Wren, has a tie to Wilmington: his granddaughter attends UNC-Wilmington. The meeting, as reported by the StarNews, had Cox dining with city and county officials, with the underlying premise that the Atlanta Braves organization would be interested in placing a team in Wilmington
We're guessing the StarNews may be making a little more out of the meeting than what's there. The Braves are the only MLB team to own more than a couple MiLB teams: the Braves own teams in the Class AAA International League (Gwinnett), the Class AA Southern League (Mississippi), the Low Class A Sally League (Rome) and the rookie Appalachian League (Danville). It's not entirely clear whether Cox was pitching Wilmington as the home to a potential Braves farm club: Rome is tied to State Mutual Park via a long-term lease, and there's been no buzz about the Braves acquiring a High Class A Carolina League team — though many baseball insiders don't put this outside the realm of possibility, as we've heard this morning. Controlling the player experience is considered to be a prime part of the Atlanta Braves organizational philosophy, and High Class A is a mighty big gap for the organization.
Some heavy hitters have looked to see what it would take to build a new ballpark in the city: Mandalay Baseball, for instance, pitched the city on a new downtown facility earlier this year. Other potential team owners have also had talks with Wilmington officials. Each time all sides reached the same conclusion: without a hefty contribution from the city and/or the county, there's no way a new ballpark would be built. And both city and county officials maintain there's no public money for a new ballpark.
Still, the issue is alive, and the Wilmington City Council has scheduled a work meeting on the matter for Dec. 16. And if the Braves were to be interested in putting a team in Wilmington, you can bet there would be increased efforts from local officials to make it happen.
—-
Share your news with the baseball community. Send it to us at editors@augustpublications.com.
Are you a subscriber to the weekly Ballpark Digest newsletter? You can sign up for a free subscription at the Newsletter Signup Page.
Join Ballpark Digest on Facebook and on Twitter!
Follow Ballpark Digest on Google + and add us to your circles!