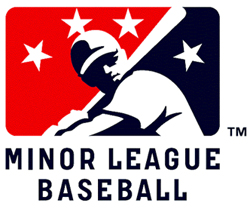 During an unusually slow Winter Meetings, two events made headlines: Pat O'Conner was re-elected unanimously as Minor League Baseball president and San Diego was awarded the 2014 event.
We're talking slow in terms of activity among owners: normally there's plenty of chatter about teams on the market and potential buyers, but this year the talk was at a minumum. One possible explanation, according to a team owner: there's a wide disconnect between sellers and buyers in terms of franchise valuation, with gaps so wide there's no possible way to make a deal. Yes, there are teams on the market and there are buyers floating around out there, but there's little middle ground: owners overvalue their franchises and buyers can be a little on the bottom-feeding side.
Still, the exhibit hall was buzzing, we're told, with plenty of team employees looking to improve their offerings and game-day operations.
Two pieces of genuine news emerged from the meetings. First, San Diego is hosting the 2014 Winter Meetings, following the Gaylord Opryland in Nashville (2012) and the Swan and Dolphin Resort in Disney World (2013). The convention will be headquartered at the Hilton San Diego Bayfront from December 8-11, 2014. The hotel is within walking distance of Petco Park, the financial district and the Gaslamp Quarter. The Baseball Winter Meetings have been held in San Diego on two other occasions, in 1985 and 1963.
Second, Pat O'Conner was unanimously re-elected Minor League Baseball president. This is borderline news, as O'Conner has been a very effective MiLB president during his four-year term at the helm and there was little doubt about him continuing in his post.
"I would like to thank our membership for showing their confidence in me by re-electing me to a second term," O'Conner said. "I look forward to serving our leagues and clubs over the next four years as we continue to strive to improve our product and provide the best form of family entertainment to our millions of fans."
His tenure has been marked by some very public achievements — the extension of the Professional Baseball Agreement with Major League Baseball, the establishment of BIRCO, an industry-wide health-care program and a notable emphasis on green practices during game-day operations. Behind the scenes, his accomplishments may be more notable: he's brought a sense of order to the sometimes contentious world of franchise relocation, establishing clear ground rules to avoid public and unseemly feeding frenzies for new markets. Not every team owner has the same agenda or regard for the industry, but O'Conner has been effective in looking out for the interests of Minor League Baseball and creating consensus during some contentious situations.
—-
Share your news with the baseball community. Send it to us at editors@augustpublications.com.
Are you a subscriber to the weekly Ballpark Digest newsletter? You can sign up for a free subscription at the Newsletter Signup Page.
Join Ballpark Digest on Facebook and on Twitter!
Follow Ballpark Digest on Google + and add us to your circles!