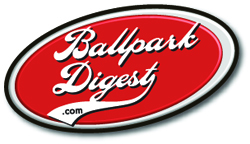 We are hiring! August Publications, a Middleton (WI)-based Web and book publisher, is seeking a marketing manager. This is a full-time position, working on a variety of traditional promotions, in-house graphics, content marketing, and social media.
Products from August Publications include a line of sports-business websites (Ballpark Digest, Arena Digest, Football Stadium Digest and Soccer Stadium Digest), consumer-oriented travel websites (Spring Training Online, Yellowstone Insider) and a line of books. Our advertisers combine content marketing with traditional Web advertising, and you'll be responsible for managing multiple projects in multiple media: Websites, white papers, webinars, case studies, and books. Project-management skills are also important, as well the social skills needed to work with a variety of advertisers and customers. Our clients trust us to promote their messages, and you'll be working with them to ensure the most effective methods possible.
RESPONSIBILITIES:
Development of content-marketing materials in conjunction with clients and advertisers
Creation of a content-marketing calendar
Production of four weekly newsletters as well as three monthly newsletters
Creation of marketing campaigns for August Publications books and websites
Quick-turnaround graphics for social media postings
SKILLS:
Demonstrable experience creating marketing content. Professional experience desired, but not required
Adobe Photoshop, InDesign, and Acrobat experience
MS Office Suite proficiency
Experience with Constant Contact or similar email service
Experience with Shopify or another similar eCommerce platform
Experience creating infographics, motion graphics, quizzes, interactives, videos
Hootsuite experience for managing social media campaigns
WordPress experience for posting to our eight websites
Proven ability to manage multiple projects simultaneously
Stellar interpersonal skills to work with the existing August Publications staff and freelancers in a highly collaborative manner
Ability to meet deadlines in a fast-paced environment
August Publications is located in Middleton, Wisconsin. Although we do work with remote workers, our preference is to fill this position with someone who will work out of our downtown office. Compensation is commensurate with work experience.
To be considered for this position, send a resume and clips of any sort to kreichard@augustpublications.com. Questions? Send them to the same email address.