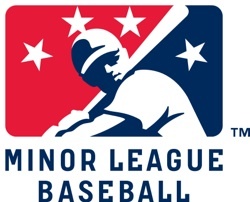 After Minor League Baseball owners and executives descended on Washington, D.C. last Wednesday to discuss the economic state of the sport with lawmakers, we have a piece of legislation in the works: the Save America's Pastime Act.
The bipartisan legislation, introduced June 24, 2016, in the U.S. House of Representatives by Congressman Brett Guthrie (R-KY) and Congresswoman Cheri Bustos (D-IL), would amend the federal Fair Labor Standards Act (FLSA) to clarify that Minor League Baseball players are not subject to a law that was intended to protect workers in traditional hourly rate jobs. A pending lawsuit in a California federal court makes a first-of-its-kind claim that the federal overtime laws should apply to Minor League Baseball players.
According to MiLB, this suit threatens baseball's decades-old player development system with an unprecedented cost increase, which would jeopardize the skills-enhancement role of the minor leagues and the existence of Minor League Baseball itself. As a result of this lawsuit filed on behalf of thousands of current and former players, many cities would be in jeopardy of losing their Minor League Baseball teams, said MiLB owners and officials, resulting in the elimination of tens of thousands of jobs nationwide, shuttering tax-payer funded ballparks and creating a void in affordable family-friendly entertainment.
"Minor League Baseball would like to thank Congressman Guthrie and Congresswoman Bustos for their leadership on this issue facing Minor League Baseball and for gathering bipartisan Congressional support," said Minor League Baseball President & CEO Pat O'Conner. "For over 115 years, Minor League Baseball has been a staple of American communities, large and small, and with the help of Congressman Guthrie, Congresswoman Bustos and other members of Congress, it will remain so for years to come."
"Should the California litigation be successful, teams like the Louisville Bats, Bowling Green Hot Rods and Lexington Legends may well disappear, along with a source of wholesome entertainment for Kentucky families, and an economic generator for those cities," said Louisville Bats President Gary Ulmer. "With the introduction of the Save America's Pastime Act, Congressman Guthrie again demonstrates his commitment to protecting our communities and commonwealth."
"Baseball has been a big part of Congresswoman Bustos' life, so she understands the importance – both the economic and emotional impact – of Minor League Baseball to the small and mid-sized communities that make up America's heartland," said Quad Cities River Bandits owner Dave Heller. "Minor League Baseball is fortunate to have a passionate and effective champion in Congress in Congresswoman Bustos."
"We are very appreciative of the support shown by Congresswoman Bustos for the Minor League Baseball clubs not only in her district, but across the country," added Peoria Chiefs President Rocky Vonachen.
RELATED STORIES: Lawsuit seeks more money, freedom for Minor League Baseball players