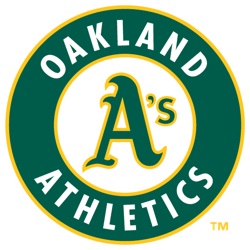 Bud Selig was at O.co Coliseum last night on his Farewell to Major League Baseball tour and expressed regret he was leaving office without a final solution to the Oakland Athletics ballpark situation.
He was blunt in an assessment of his performance regarding the A's, where there's been a lack of concrete new-ballpark developments in the last five years:
"Do I wish it would have been solved? Of course I do. I wish it had. And I understand people's frustration," Selig said. "But is there anything I could have done differently? I don't think so.
"I'm toughest on myself, and I would say, 'I wish I could have done this or that.' But I can't say that here, because it really wouldn't be honest."
Any final resolution on the A's ballpark front will come under the Rob Manfred reign. Predictably, the Mercury News's Mark Purdy, one the biggest cheerleaders for a new San Jose ballpark, takes a shot at Selig for not allowing Wolff to set up shop in Giants territory:
Yet as diplomatic tour stops go, Selig visiting Oakland was still a little like Churchill visiting troubled Northern Ireland — which the British statesman once dismissed as "the dreary steeples of Fermanagh and Tyrone."
In Oakland, there are no dreary steeples. But there is one very dreary baseball venue. Selig witnessed O.co in its full shambolic glory, with the faded upper deck tarps, the Raiders' football yard lines still painted on the outfield and part of the infield turf chopped up from football cleats.
Fans of the A's believe that Selig should have done something about all this by now. Either he should have personally taken the hands of Oakland politicians and dragged them through every step of a legitimate new ballpark project, or he should have allowed A's owner Lew Wolff to pursue the ballpark he desires in eager San Jose.
Or…he could have done exactly what he did, upholding MLB's territorial system (which is a lot more sacred within MLB ownership suites than most outsiders realize) and not allowing the A's ownership to set a precedent — a precedent that could allow other teams to move into protected territories controlled by the likes of the Yankees, Mets, Phillies and Red Sox.
RELATED STORIES: Judges skeptical of San Jose's claims against MLB; San Jose MLB appeal set for August; Oakland's Coliseum City runs into hurdles; Oakland offers A's ten-year Coliseum lease; A's reject offer; Lashbrook: Hillsboro could host relocating Oakland A's; MLB to Portland? Not likely, says mayor; Could A's end up in Candlestick? Here are some unrealistic scenarios; Giants' Baer: We'd share AT&T Park with Athletics; Appeals court puts San Jose antitrust lawsuit on fast track; Judge: San Jose has no right to the A's; Selig: We'll solve Oakland ballpark issue before I leave office; Selig: Oakland Coliseum a pit, but it's our pit; Legal settlement could pave way for new Oakland ballpark; San Jose suit against MLB a weak one, saye experts; San Jose files suit against MLB in quest for A's; Selig to San Jose Mayor: Sorry, no time to meet; Progress on new A's ballpark? Not likely; Athletics propose five-year lease for Coliseum; What drives Lew Wolff?
—-
Share your news with the baseball community. Send it to us at editors@augustpublications.com.
Are you a subscriber to the weekly Ballpark Digest newsletter? You can sign up for a free subscription at the Newsletter Signup Page.
Join Ballpark Digest on Facebook and on Twitter!
Follow Ballpark Digest on Google + and add us to your circles!