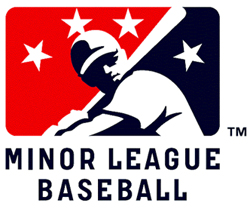 We had the Best. Winter. Meetings. Ever. So we're psyched to know the Baseball Winter Meetings event is returning to Nashville's Gaylord Opryland Resort in 2015.
It will mark the seventh time that Gaylord Opryland Resort & Convention Center will play host to the Baseball Winter Meetings.
"Gaylord Opryland Resort & Convention Center is proving, again this week, to be a great place to host our annual convention and the thousands of people from the baseball community," said Pat O'Conner, President of Minor League Baseball. "The ability to host almost all of our attendees, events and meetings under one roof makes it a very attractive and efficient location for the Baseball Winter Meetings."
Next year's Baseball Winter Meetings will take place from Dec. 9-12 at the Walt Disney World Swan and Dolphin Resort in Orlando, which also hosted the event in 2010 and 2006. The annual convention will be headquartered at the Hilton San Diego Bayfront in 2014 from Dec. 8-11.
As noted, we had a great time at the meetings seeing old friends and making new ones. Watch tomorrow for the first of several reports from the event.
—-
Share your news with the baseball community. Send it to us at editors@augustpublications.com.
Are you a subscriber to the weekly Ballpark Digest newsletter? You can sign up for a free subscription at the Newsletter Signup Page.
Join Ballpark Digest on Facebook and on Twitter!
Follow Ballpark Digest on Google + and add us to your circles!