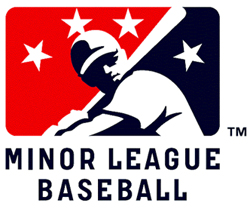 Despite taking a hit on the weather front and losing 100 games to weather, Minor League Baseball announced today that its 176 clubs in 15 leagues drew 9,221,023 fans in July, bringing the season total to 31,567,709.
"It is encouraging that our attendance remains ahead of last year, despite losing more than 100 games to weather last month," Minor League Baseball President Pat O'Conner said. "Our fans' continued support of their local Minor League Baseball club is a testament to the efforts of our club owners and operators to provide affordable, family entertainment for their communities."
MiLB clubs averaged 3,973 fans a game in 7,945 openings through July. The Mexican League, which completed its regular season on July 30, attracted 400,000 more fans than it did in 2011.
The following clubs led their leagues in average attendance through July: International—Lehigh Valley (9,085); Pacific Coast—Round Rock (8,394); Mexican—Monterrey (11,321); Eastern—Richmond (6,266); Southern—Pensacola (4,864); Texas—Frisco (7,261); California—Lake Elsinore (3,326); Carolina—Frederick (4,826); Florida State—Clearwater (2,620); Midwest—Dayton (8,497); South Atlantic—Lakewood (5,836); New York-Penn—Aberdeen (6,480); Northwest—Spokane (4,585); Appalachian—Greeneville (1,456); and Pioneer—Ogden (3,615).
RELATED STORIES: MiLB attendance up again in June 2012; MiLB attendance remains strong in May; MiLB attendance up 11.2 percent in April
—-
Share your news with the baseball community. Send it to us at editors@augustpublications.com.
Are you a subscriber to the weekly Ballpark Digest newsletter? You can sign up for a free subscription at the Newsletter Signup Page.
Join Ballpark Digest on Facebook and on Twitter!
Follow Ballpark Digest on Google + and add us to your circles!