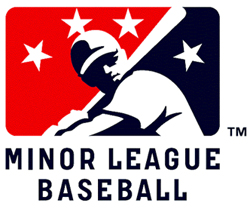 The effort to bring professional baseball to Champaign, Ill., continues, as a city task force will meet at the end of the month to map out a game plan for funding a new ballpark.
The exploratory committee, whose deliberations will be closed to the public, will take a look at the plethora of options available when planning a new facility. Mayor Don Gerard is a big supporter of baseball in his community; the issue is going to be whether there's enough money available to fund a ballpark or, lacking that, whether a development partner will step in to help build a new ballpark as part of a larger effort.
Here's what we wrote last summer:
There are, of course, several options for pro ball in Champaign. First, the Champaign-Urbana market is certainly large enough to support affiliated Class A baseball (Champaign County alone has a population over 185,000, and the general three-county Champaign-Urbana market is larger) in the form of a Midwest League team. (There doesn't seem to a territorial issue with the Peoria Chiefs.) Given the proximity of other American Association teams in the Chicago area, that circuit would seem to be a possibility as well. Given Gerard's intent to build something "more substantial" than the Corn Crib in nearby Normal, we're guessing the Frontier League isn't a strong contender for a team out of the gates.
RELATED STORIES: Champaign to study ballpark issues
—-
Share your news with the baseball community. Send it to us at editors@augustpublications.com.
Are you a subscriber to the weekly Ballpark Digest newsletter? You can sign up for a free subscription at the Newsletter Signup Page.
Join Ballpark Digest on Facebook and on Twitter!
Follow Ballpark Digest on Google + and add us to your circles!