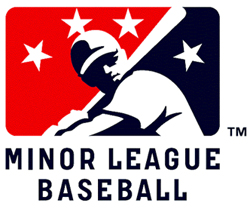 Minor League Baseball's annual promotional seminar is moving next season to Reno, Nevada, as hordes of baseball folks will be descending on "The Biggest Little City in the World" from October 2-5, 2012.
The two-and-a-half day MiLB Promotional Seminar allows sports professionals to discuss and exchange ideas about topics such as marketing, gameday and non-gameday promotions, sales and marketing, merchandising, operations and more. Popular facets of the seminar include a welcome reception; cocktail party and silent auction; group therapy sessions; selection of the Golden Bobblehead Award winners; ballpark outing; and a MiLB Charities project.
The event will take place at The Atlantis Casino Resort Spa ● Reno, located three miles from Aces Ballpark. The Seminar also includes a trade show that will offer attendees a sneak peek at the new items available to them for the following season. The Professional Baseball Employment Opportunities (PBEO) program will be on-site to allow clubs to post jobs, interview and hire candidates.
"Minor League Baseball is very excited about bringing the 2012 Promotional Seminar to Reno, Nevada, and the Reno/Lake Tahoe area," said Tim Purpura, Executive Vice President and Chief Operating Officer for Minor League Baseball. "Reno and the surrounding communities have a great deal to offer our members and participants and we look forward to having a record-setting Seminar in 2012.
"Additionally, we are excited to be able to give our participants the opportunity to experience Aces Ballpark, one of the newest, state-of-the-art Minor League stadiums. We are certain that all attendees will have a great time at the ballpark, as well as at the seminar, and we are grateful to the Reno Aces for their hospitality."
"We are very proud to have one of Minor League Baseball's signature annual events coming to Downtown Reno," remarked Stuart Katzoff, Reno Aces President. "We're looking forward to the industry's best marketing executives enjoying all this city has to offer–including Aces Ballpark and the adjoining Freight House District."
—-
Share your news with the baseball community. Send it to us at editors@augustpublications.com.
Subscribers to the weekly Ballpark Digest newsletter see features before they're posted to the site. You can sign up for a free subscription at the Newsletter Signup Page.
Join Ballpark Digest on Facebook and on Twitter!