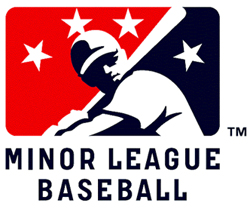 Two giants in the Minor League Baseball world passed away: Pawtucket Red Sox (Class AAA; International League) owner Ben Mondor passed away last night, while former International League President Harold Cooper passed away this morning.
Mondor and Cooper played important roles in Minor League Baseball, helping nurture the industry as it went through some terrible times before rebounding to the shape it's in today. Mondor took over the PawSox when the team was in bankruptcy and playing at an old, decrepit ballpark; under his watch, McCoy Stadium was renovated and the PawSox became a model franchise for MiLB. He was, additionally, very liked and respected by fans and his fellow owners.
Cooper oversaw the International League from 1978-90, but he will also be remembered as sustaining baseball in Columbus during some terrible times: his grandfather helped build what was later known as Cooper Stadium in 1931, and Cooper started working at Red Bird Stadium as a clubhouse attendant before joining the front office and rising to general manager. His most notable accomplishment was bringing the Columbus Clippers to a renovated Franklin County Stadium in 1977, when the new team played its first-ever game against the Pawtucket Red Sox.
MiLB President Pat O'Conner issued the following statement:
"Our game has lost two icons with the recent passing of Ben Mondor and Harold Cooper. These two men were architects of the modern Minor League Baseball era. Their tireless efforts in Minor League Baseball are no more evident than the fact they sustained Minor League Baseball through some of our roughest years and completed the task of returning it to the limelight it richly deserves.
Ben Mondor took a Pawtucket franchise from the depths of bankruptcy and led it to prominence in Minor League Baseball's highest classification. Ben was recognized by every major industry publication for his executive and ownership successes. More telling is the love affair Ben had with his team, fans and front office staff. From first-class operations to a major renovation of McCoy Stadium, Ben handled his ownership with dignity, respect and responsibility. His gentle, but steady, hand will always be present in the workings of the Pawtucket franchise. Seldom are we privileged to associate with the likes of Ben Mondor.
In many respects, Harold Cooper was professional baseball in Columbus, Ohio. Harold rose from the ranks of a clubhouse attendant to General Manager of the Columbus franchise. His fierce style and competitive nature made him a giant in our industry. Harold served our game in many positions, and in many ways. His knowledge of baseball's inner workings was rarely matched, and his reputation in the game seldom equaled. As a childhood fan of the Columbus team, I personally benefitted from Harold's involvement in the game. As an organization, we owe him a debt of gratitude. He will be sorely missed.
Our thoughts and prayers go out their families, friends and colleagues."
Share your news with the baseball community. Send it to us at editors@augustpublications.com.
Subscribers to the weekly Ballpark Digest newsletter see features before they're posted to the site. You can sign up for a free subscription at the Newsletter Signup Page.
Join Ballpark Digest on Facebook and on Twitter!