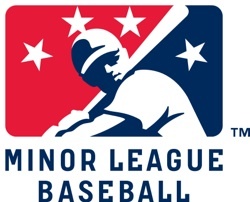 Minor League Baseball and residential solar provider Sunrun have announced a multi-year partnership. Sunrun, which now holds the claim as the "Preferred Residential Solar Power Provider of Minor League Baseball," will try to reach fans around the country this season through its The Future is Bright campaign.  
To kick off the partnership and the 2016 season, Sunrun unveiled its "The Future is Bright" list, highlighting top prospects in 16 select MiLB markets. Sunrun will host "Sunrun Sundays" at each club throughout the season, offering young fans the opportunity to escort players to their on-field positions as a part of Sunrun's Jr. All-Stars program.
Sunrun's "The Future is Bright" lineup:
"Minor League Baseball offers family-friendly, affordable entertainment in sunny communities across the country. Sunrun's focus on providing families affordable solar electricity made this partnership a natural fit," said Michael Grasso, chief marketing officer of Sunrun. "We're excited to watch outstanding plays on the field by "The Future is Bright" prospects, while we deliver solar savings in local communities this season."
Through unique gameday experiences, MiLB fans will have the opportunity to learn more about how to lower their electricity bills with solar. Sunrun will shine the light on solar savings at concourse booths with consultants available to discuss the ease and affordability of home solar. Fans will also have the chance to win prizes in the "Save with the Sun Sweepstakes."
"Solar power is the smartest energy source available today, and Sunrun is the leader in residential solar," said David Wright, Minor League Baseball's chief marketing & commercial officer. "Nearly two-thirds of MiLB fans are homeowners, and our ballparks provide the perfect environment to drive awareness amongst more than 100 million passionate fans. When fans visit their hometown ballparks this season, they can also learn about innovative and practical ways to use solar energy in their homes."
Sunrun introduced solar as a service, the model that has reinvented the way people buy electricity. Sunrun designs, installs, finances, insures, monitors and maintains solar systems on a homeowner's roof, while families pay for the electricity at a rate lower than their current utility. Everything is taken care of, so consumers only need to decide how to spend their savings each month.
To learn more about the partnership, visit Sunrun's website.