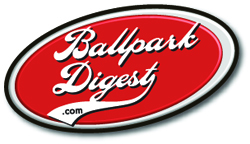 Welcome to the first round of voting for best summer-collegiate facility in the Best of the Ballparks 2016 competition, as we ask you to choose your favorites from an expanded list of 64.
There is a wide range of summer-collegiate facilities on our list, ranging from older Triple-A and Low-A ballparks to facilities built specifically for summer-collegiate ball. Last year we listed 32 ballparks for voting; this year we expanded the slate to 64 — recognition of the high number of great summer-collegiate facilities.
So, you know what to do — vote! This round is different than any in the Best of the Ballparks 2016 competition: instead of wading through 32 brackets, we've listed our 64 top choices, and the top 16 will make it through to the next round, when we will reseed the results and launch a bracketed competition.
We began this year's Best of the Ballparks vote in May with fans asked to choose their favorite Triple-A, Double-A, High-A and Low-A affiliated ballparks. We'll launch voting later this month  for Short Season A and Rookie ballparks. And, of course, we'll run another round this month for MLB ballparks.
We know from our marketing/user research a third of our readers work in the baseball industry, so we're tapping into that collective expertise. And we know from our research that a third of our readers sell to the baseball industry, so that expertise will be valuable as well. The remaining third — fans, media, government — will certainly have a different view on things as well.
Some notes on the voting. First, votes are filtered by IP address, so we're limiting folks to one vote. (Feel free to hit that reload as many times as you want, but multiple votes will be filtered out of the final tally.) Second, you don't need to fill out a full slate: partially filled votes will count, and we want you to vote for as many ballparks as you like.
Voting for this round has ended.
Here are the ballparks selected for the first round of voting:
1. Kokomo Municipal Stadium (Kokomo Jackrabbits; Prospect League)
2. Warner Park (Madison Mallards; Northwoods League)
3. Cardines Field (Newport Gulls; NECBL)
4. Fleming Stadium (Wilson Tobs; Coastal Plain League)
5. Wahconah Park (Pittsfield Suns; Futures League)
6. Holman Stadium (Nashua Silver Knights; Futures League)
7. Wade Stadium (Duluth Huskies; Northwoods League)
8. Hanover Insurance Park at Fitton Field (Worcester Bravehearts; Futures League)
9. Simmons Field (Kenosha Kingfish; Northwoods League)
10. Grayson Stadium (Savannah Bananas; Coastal Plain League)
11. Lowell Park (Cotuit Kettleers; Cape Cod League)
12. Athletic Park (Wisconsin Woodchucks; Northwoods League)
13. Lexington County Baseball Stadium (Lexington County Blowfish; Coastal Plain League)
14. Goss Stadium at Coleman Field (Corvallis Knights; West Coast League)
15. Homer Stryker Field (Kalamazoo Growlers; Northwoods League)
16. Veterans Field (Chatham Anglers; Cape Cod League)
17. Copeland Park (La Crosse Loggers; Northwoods League)
18. Clemens Field (Hannibal Cavemen; Prospect League)
19. Finch Field (High Point-Thomasville HiToms; Coastal Plain League)
20. Old Mountain Field (Ocean State Waves; NECBL)
21. Carson Park (Eau Claire Express; Northwoods League)
22. Kapco Park (Lakeshore Chinooks; Northwoods League)
23. Witter Field (Wisconsin Rapids Rafters; Northwoods League)
24. Robin Roberts Stadium (Springfield Sliders; Prospect League)
25. Holly Springs Ballpark (Holly Springs Salamanders; Coastal Plain League)
26. Campanelli Stadium (Brockton Rox; Futures League)
27. Danville Stadium (Danville Dans; Prospect League)
28. Edmonton Ballpark (Edmonton Prospects; Western Major Baseball League)
29. Dunn Field (Elmira Pioneers; Perfect Game League)
30. Mayo Field (Rochester Honkers; Northwoods League)
31. Damaschke Field (Oneonta Outlaws; Perfect Game League)
32. Riverfront Stadium (Waterloo Bucks; Northwoods League)
33. Muzzy Field (Bristol Blues; Futures League)
34. Mulcahy Stadium (Anchorage Bucs; Glacier Pilots; Alaska Baseball League)
35. Royal Athletic Park (Victoria Harbourcats; West Coast League)
36. Sanford Memorial Stadium (Sanford River Rats; Florida Collegiate Summer League)
37. Vince Genna Stadium (Bend Elks; West Coast League)
38. Yakima County Stadium (Yakima Valley Pippins; West Coast League)
39. Nutrabolt Stadium (Brazos Valley Bombers; Texas Collegiate League)
40. VA Memorial Stadium (Chillicothe Paints; Prospect League)
41. Pat Thomas Stadium (Leesburg Lightning; Florida Collegiate Summer League)
42. Phil Welch Stadium (St. Joseph Mustangs; MINK League)
43. Kiger Stadium (Klamath Falls Gems; West Coast League)
44. Colusa Casino Stadium (Marysville Gold Sox; Great West League)
45. Rivets Stadium (Rockford Rivets; Northwoods League)
46. McKeon Park (Hyannis Harbor Hawks; Cape Cod League)
47. Recreation Field (Vermont Mountaineers; NECBL)
48. War Memorial Stadium (Peninsula Pilots; Coastal Plain League)
49. Sims Legion Park (Gastonia Grizzlies; Coastal Plain League)
50. Seaman Stadium (Okotoks Dawgs; Western Major Baseball League)
51. J.P. Riddle Stadium ("The Swamp") (Fayetteville SwampDogs; Coastal Plain League)
52. McNair Field (Forest City Owls; Coastal Plain League)
53. Walker Stadium (Portland Pickles; Great West League)
54. Goodall Park (Sanford Mainers; NECBL)
55. Harry and David Stadium (Medford Rogues; Great West League)
56. Fraser Field (North Shore Navigators; Futures League)
57. Joe Martin Field (Bellingham Bells; West Coast League)
58. Riverside Stadium (Victoria Generals; Texas Collegiate League)
59. Buck Hardee Field (Wilmington Sharks; Coastal Plain League)
60. Borleske Stadium (Walla Walla Sweets; West Coast League)
61. Paul Thomas Sr. Field (Wenatchee AppleSox; West Coast League)
62. McCrary Park (Asheboro Copperheads; Coastal Plain League)
63. Fabacher Field (Arcadia Cane Cutters; Texas Collegiate League)
64. Linda K. Epling Stadium (West Virginia Miners; Prospect League)