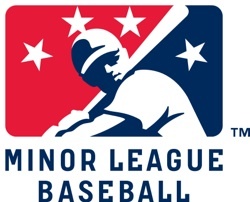 Minor League Baseball unveiled its Charity Partners for 2016 and 2017, as five nonprofits will benefit from national exposure and local partners in the Charity Partners Program.
In 2015, a total of $32,618,776 was given back to the communities Minor League Baseball teams serve, including over $16 million in gift-in-kind donations and nearly $16 million in cash donations.
"Since the inception of the Minor League Baseball Charity Partners Program more than a decade ago, we have dedicated ourselves and our resources to assisting the communities we call home in the United States and Canada," said Minor League Baseball President & CEO Pat O'Conner. "The program encourages engagement between MiLB teams and deserving charitable organizations and makes impactful contributions to countless individuals annually."
Minor League Baseball's 2016 and 2017 Charity Partners are as follows:
The ALS Association is the only nonprofit organization fighting Lou Gehrig's Disease on every front. By leading the way in global research, providing assistance for people with ALS through a nationwide network of chapters, coordinating multidisciplinary care through certified clinical care centers, and fostering government partnerships, The Association builds hope and enhances quality of life while aggressively searching for new treatments and a cure. The mission of The ALS Association is to lead the fight to cure and treat ALS through global cutting-edge research, and to empower people with Lou Gehrig's Disease and their families to live fuller lives by providing them with compassionate care and support. The ALS Association has been a part of the Charity Partners Program since 2004.
For over 100 years, the American Cancer Society has worked relentlessly to save lives and create a world with less cancer. Together with millions of supporters worldwide, they help people stay well and get well, find cures, and fight back against cancer. The American Cancer Society is a new Charity Partner.
"The American Cancer Society is excited to collaborate with Minor League Baseball to increase cancer education among baseball fans," said Sharon Byers, chief development officer for the American Cancer Society. "Today, the risk of death from cancer is 23 percent lower than it was just two decades ago. It's going to take teamwork to eliminate cancer as a major health problem, and we look forward to working together with Minor League Baseball to advance the mission of the Society and spread awareness about cancer prevention and early detection to save more lives faster."
Big Brothers Big Sisters provides children facing adversity with strong, enduring, professionally supported one-to-one mentoring relationships that change their lives for the better, forever. Big Brothers Big Sisters ensures that the children in its program achieve such measurable outcomes as educational success, avoidance of risky behaviors, higher aspirations, greater confidence and better relationships. This mission has been the cornerstone of the organization's 111-year history. With over 300 agencies across the country, Big Brothers Big Sisters serves nearly 170,000 children ("Littles"), their families and 170,000 volunteer mentors ("Bigs"). Big Brothers Big Sisters has been a part of the Charity Partners Program since 2004.
Minor League Baseball's 2016 and 2017 Homegrown Charity Partners are as follows:
The BairFind Foundation is a nonprofit organization with the goal of getting the public involved in the search for missing children. Since 2010, its mission has been to bring and keep more kids home through community awareness programs and innovative solutions. BairFind Foundation was built on the simple philosophy that "more eyes looking means more children found." The BairFind Foundation is a new Homegrown Charity Partner.
"BairFind is honored to be the newest Homegrown Charity Partner of Minor League Baseball," said Dennis Bair, the organization's founder and a former Minor League Baseball pitcher. "We are excited to expand our mission with millions and millions of Minor League Baseball fans and together revolutionize the search for America's missing children."
Ed Randall's Fans for the Cure was formed in 2003 to help inform and educate and increase awareness of the American public about prostate cancer. Randall, its founder, is a prostate cancer survivor whose grateful response to receiving a second at-bat at life was to establish this charity. This charity is an all-inclusive repository offering a spectrum of assistance to all seeking counseling and advice from an esteemed board of medical advisors providing a simple measure of comfort and dignity to those in need. Ed Randall's Fans for the Cure has been a Homegrown Charity Partner since 2009.
For more information about MiLB Charities, visit MiLB.com, or click here to make a donation.